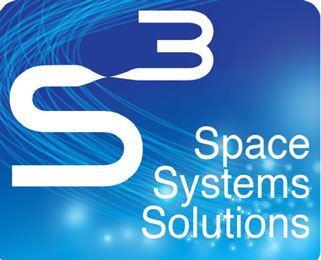 Space System Solutions Ltd(S3), is a Cypriot SME established in 2016 in Nicosia, by top space industry experts, with the mission to provide to the space industry high-level solutions, engineering, management and business analysis services. Development and realization of space-borne and ground-based technologies and systems, including: system engineering, software design and development and mechanical engineering for ground support equipment. 
S3 was founded by an international board of directors and shareholder, engineers and scientists that have decades-long worth of knowledge and experience in several areas of the space industry, from aerospace engineering to high-level software development. 
S3 conducts R&D activities related to scientific and technological issues, including spin-off and spin-in technologies. S3 also provides education and communication activities related to scientific and technological issues. S3 focuses on helping research organisations and industries prepare for activities in the space sector such as research, production and management. It also helps local industry identify and analyse development of new products and services for the space sector and develop marketing and sustainable development strategies.
The S3 team and engineers have a strong expertise of contributing to a number of key space projects funded by the European Commission, the European Space Agency and National Space Agencies across Europe and collaborations with NASA for a series of joint ESA-NASA space exploration projects.
S3 is a member of the Cyprus Space Exploration Organisation (CSEO) Space Alliance and as such it has access to a cluster of innovation businesses, academic institutions and universities, CSEO's industrial association, a worldwide cooperation network, and a member-base of individuals that include talented high-calibre academics, engineers, researchers and educators.
CSEO was founded in November 2012, by distinguished academics, engineers and entrepreneurs with one goal: "To Launch Cyprus into the Space Era". CSEO in fulfilling its mandate of building up domestically the space sector and creating jobs and careers in Cyprus, creating a new industrial sector and a new economic stream for Cyprus, leading by example with the creation of the CSEO spinoff company Space Systems Solutions (S3). Therefore, S3 is a win-win initiative and underlines the institutional role of CSEO in the Space Sector of Cyprus. S3 is currently involved in several projects in cooperation with the CSEO.