The Foundation for Research and Technology-Hellas (FORTH), established in 1983, is one of the largest research centres in Greece with state-of-the-art research facilities, highly qualified academic personnel and a reputation as a top-level research foundation worldwide. It is ranked 1st in the Greek Research Centres both for the quality of researcher evaluated by international expert committees under the General Secretariat of Research & Innovation in Greece and for the successful participation in various European and International projects. The Foundation, with headquarters in Heraklion, includes eight Research Institutes in different parts of the country: (i) Institute of Electronic Structure and Laser (IESL); (ii) Institute of Molecular Biology and Biotechnology (IMBB); (iii) Institute of Computer Science (ICS); (iv) Institute of Applied and Computational Mathematics (IACM); (v) Institute for Mediterranean Studies (IMS); (vi) Institute of Chemical Engineering Sciences (ICE-HT); vii) Institute of Astrophysics (IA); (viii) Institute of Petroleum Research (IP)
FORTH's activities are complemented by Crete University Press (CUP), the Skinakas Observatory, the Science and Technology Park of Crete (STEP-C) and PRAXI/HELP- FORWARD Network. The research and technological directions of FORTH focus on areas of major scientific, social, and economic interest, such as: Microelectronics, Lasers, Materials, Molecular Biology and Genetics, Biotechnology, Computer Sciences, Bioinformatics, Robotics, Telecommunications, Computational Mathematics, Chemical Engineering, Human and Social Sciences, Cultural Studies, Astronomy and Astropjhysics.
Personnel involved
Apostolos Sarris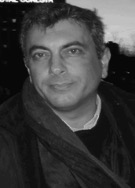 He is a PhD Physics, currently Director of research at FORTH. Within the Project he is Partner's responsible and experienced researcher. His research topics include Geophysical Prospection, Archaeological interpretation of geophysical data, Risk assessment procedures for CH, Geographical Information Systems (GIS), Satellite Remote Sensing. He was/is involved in the following National, EU and International Projects:
H2020-INFRAIA-2018-2020: IPERION_HS – Integrated Platform for the European Research Infrastructure on Heritage Science, (GA No: 871034)
Australian Research Council – A National Facility for the 3D Imaging of the Near Surface
Starting Grant for the creation of the Lab of Digital Humanities GeoInformatics (DigHumanities GeoInfo Lab) – University of Cyprus
Archaeological and Geophysical Research at Peraia of Samothace. Demokritus University of Thrace. Hellenic Foundation for Research and Innovation (HFRI).
Mapping the Early Farmers in Thrace. Demokritus University of Thrace. Hellenic Foundation for Research and Innovation (HFRI).
5DARE-Development of an integrated 5 Dimensional space based methodology for Assessing and modeling the Response of Erosion dynamics to land use and climatic changes in Mediterranean watersheds. Hellenic Foundation for Research and Innovation (HFRI) and the General Secretary of Research and Technology (GSRT) under the grant agreement No 651.
Cyprus Research Foundation (CRF) – EXCELLENCE RESEARCH PROJECT AWARDS Unlocking the Sacred Landscapes of Cyprus/ UnSaLa-CY
Cretan cultural landscapes over the time: highlighting the marine and mountainous environment of Mirabello (DIATOPO)
RESEARCH (REmote SEnsing techniques for ARCHaeology – funded by H2020-MSCA-RISE-2018, num. 823987)
STABLE STructural stABiLity risk assessment) H2020-MSCA-RISE-2018 (Marie Skłodowska-Curie Research and Innovation Staff Exchange).
LIFE – CLIMATE CHANGE MITIGATION ACTION. ClimaMED – Innovative technologies for climate change mitigation by Mediterranean Agricultural Sector –  LIFE17 CCM/GR/000087
KRIPIS – POLITEIA II – REGION OF CRETE: CULTURE-TECHNOLOGY: NEW TECHNOLOGIES IN RESEARCH, STUDY, DOCUMENTATION AND ACCESSIBILITY IN THE INFORMATION OF ITEMS AND MONUMENTS OF CULTURAL HERITAGE
GSNL PERMANENT GREEK SUPERSITE "GREEK SUPERSITE"
External link/s: https://www.researchgate.net/profile/Apostolos_Sarris; https://ucy.academia.edu/ApostolosSarris; http://www.ucy.ac.cy/geoinfolab/documents/Research_Team/CVs/A._Sarris/Apostolos_Sarris_EN_2021.pdf
Nikos Papadopoulos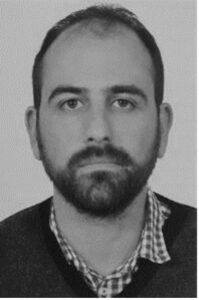 He is a PhD Applied Geophysics, currently Associate Researcher at FORTH. Within the Project he is Partner's responsible and experienced researcher. His research topics include Processing & archaeological interpretation of geophysical data. He was/is involved in the following National, EU and International Projects:
IPERION HS (Integrating Platforms for the European Research Infrastructure ON Heritage Science, H2020-INFRAIA-2018-2020, GA-871034)
STABLE (STructural stABiLity risk assEssment – funded by H2020-MSCA-RISE-2018, num. 823966)
RESEARCH (REmote SEnsing techniques for ARCHaeology – funded by H2020-MSCA-RISE-2018, num. 823987)
ClimaMED (Innovative Technologies for the Climate Change Mitigation by Mediterranean Agricultural Sector, LIFE17 CCM/GR/000087)
External link/s: http://www.researcherid.com/rid/D-1299-2012; http://scholar.google.gr/citations?user=ZGhbZpYAAAAJ&hl=en
Dimitris Alexakis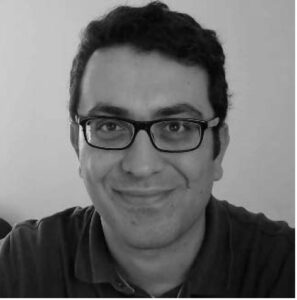 He is a PhD Satellite remote sensing and GIS in Geomorphology / MSc. Environmental Geography / B.Sc. Geology, currently Assistant Researcher (Assistant professor level – staff member) at FORTH. Within the Project he is experienced researcher. His research topics include Proc Risk assessment procedures for monitoring CH with means of Satellite remote sensing and GIS. He was/is involved in the following National, EU and International Projects:
RESEARCH (REmote SEnsing techniques for ARCHaeology – funded by H2020-MSCA-RISE-2018, num. 823987)
STABLE (Structural Stability risk Assessment by H2020-MSCA-RISE-2018)
Life ClimaMED (Innovative technologies for climate mitigation by Mediterranean agricultural sector, LIFE +, 2018)
SOILCARE (Soilcare for profitable and sustainable crop production in Europe, H2020, 2016)
RECARE (Preventing and remediating degradation of soils in Europe through land care, FP7, 2015)
CASCADE (Catastrophic shifts in drylands: how can we prevent ecosystem degradation? FP7, 2012)
e-EcoRisk A regional Enterprise network decision support system for environmental risk and disaster management of large-scale industrial spills (FP6, 2004)
External link/s: https://www.researchgate.net/profile/Dimitrios_Alexakis; https://www.linkedin.com/in/dimitrios-alexakis-181b57127/; https://www.scopus.com/authid/detail.uri?authorId=55901750800; https://www.ims.forth.gr/en/profile/view?id=97